Your Coach - Martin Moylan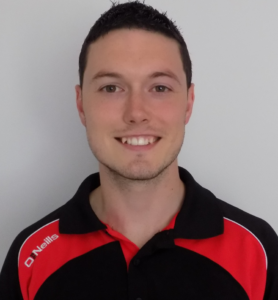 Thank you for your interest in the services I provide and finding your way to my About page. I really appreciate your time and hope I can help you take your training to the next level should we work together.
I've been working with men and women of all ages and fitness levels for over 10 years now. I always aim to deliver a professional service that gets my clients results but also makes their training enjoyable.
Getting in better shape, becoming fitter and stronger should be an enjoyable experience and I believe my clients have a good time training with me. If they're able to smile and laugh while we're training I must be doing something right!
What To Expect Working With Martin
A professional service supporting you every step of the way.

Fun and engaging workouts designed to match your goals and fitness level.

Safe, effective exercise instruction to avoid any injuries.

Realistic training and nutrition advice.

You won't have to spend hours in the gym or cut out your favourite foods.
What Former Clients Just Like You Have Said
"Martin is a highly personable and professional trainer. An absolute pleasure to deal with. I would highly recommend Martin to anyone, especially those who are not natural gym goers. You will be put fully at ease and will see amazing progress!" - Andrea Neilan

"Trained with Martin for 1.5 years (while I was in Dublin). He is THE most professional, attentive and caring personal trainer I've ever had. In addition to this - very kind and smart guy. Definitely recommend!" - Anton Fedorov

"Martin provides an excellent, professional and informative support as a personal trainer. He tailors the programmes to meet the particular needs of the individual and has helped me to feel more comfortable and confident in the gym, which can be a daunting place for an over 50 female rookie!!! I like the fact that he sets realistic and achievable goals that make sense!!" - Sue Kane

"Martin's expertise has gotten me back from injury to a healthy place, all the while with good humour and training that varies to keep things interesting. I always go in knowing the session will be productive and trust Martin to deliver!" - Garog Holohan

"Trained with Martin for 1 year. Had the best results than I have ever had during training. Moreover it was very fun, so I always had nice mood after training as a bonus. Definitely recommend!" - Maria Fedorova
See more success stories just like these right here, Men's Success Stories and Women's Success Stories